"Your Skin Partner for Life"
Welcome to Reston Dermatology + Cosmetic Center, a holistic, integrated dermatology practice. We are Board Certified Dermatologists and Physician Assistants offering comprehensive general and cosmetic dermatology solutions by expanding our focus to include whole-body issues that can impact your skin.
Our belief about cosmetic injectables is that sometimes less is more. Knowing where to inject can be much more impactful than the number units and syringes.
We also think preservative-free skincare is important, having treated an increasing number of patients who have developed sensitivities to many ingredients found in readily available skincare products. Many of our products are also free of gluten, phthalates, sodium laurel sulfates, mineral and animal oils, and fragrance.
Our approach is to provide evidence-based natural and holistic solutions to improve your skin from the inside, not just superficially treat your dermatology issues. While allopathic medicine is suitable and necessary for acute skin issues, we have found that holistic dermatology can effectively and dramatically improve chronic skin conditions.
Our powerful dermatology strategy combines traditional dermatology treatments as needed with natural remedies focusing on diet, supplements, and curated skincare.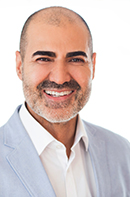 Board Certified Dermatologist (DO)
Dr. Syed A. Amiry is a board certified dermatologist who specializes in general dermatology, laser and cosmetic procedures. His private practice serves the Northern Virginia and Washington DC areas. Dr Amiry is affiliated with Reston Hospital in Reston, VA. Dr Amiry received his Bachelor of Science degree, with honors, from Grinnell College in Iowa. He went on to receive his medical degree from the Kirksville College of Osteopathic Medicine in Missouri, and then completed internships at Pontiac Osteopathic Hospital in Michigan, and Saint Mary's Community Hospital in Grand Rapids, Michigan. He completed his residency in dermatology at Geisinger Medical Center in Danville, PA. where he became chief resident. He then completed a fellowship at Dermatology Associates of San Diego County in Mohs, laser treatments, liposculpture and other minimally invasive cosmetic procedures.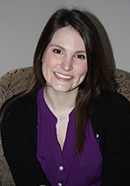 Certified Physician Assistant (PA-C)
Leigh Charron, PA-C is a board-certified physician assistant who has been practicing in general and cosmetic dermatology since 2013. Leigh received her B.S in Health Science and her M.S in Physician Assistant Studies from Springfield College in Springfield, Massachusetts. Leigh is certified to practice by the National Commission for the Certification of Physician Assistants and is licensed by the Virginia Board of Medicine. She is also an active member of the Society for Dermatology Physician Assistants. Leigh is passionate about early skin cancer detection and prevention, and she works hard to make patients look and feel their best. She treats many skin conditions of varying complexities, and also provides a variety of cosmetic and surgical procedures. Leigh joined Reston Dermatology & Cosmetic Center in May 2016. She lives in Reston, VA with her husband and baby girl.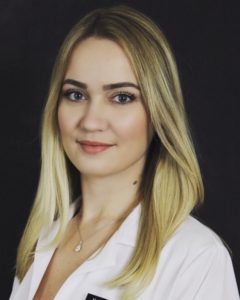 Certified Physician Assistant (PA-C)
Arnela Zukanovic, PA-C, is a Virginia board certified Physician Assistant. She received her Master of Science in Physician Assistant Studies from Shenandoah University, Winchester, VA. She received a Bachelor of Science degree in Molecular Cell Biology/Premed from the University of Connecticut. After completing her dermatology clinical rotation with Dr. Amiry and Leigh Charron, PA-C, here at Reston Dermatology and Cosmetic Center, she knew dermatology was a field she wanted to practice lifelong. We are so glad to have her join our team after witnessing firsthand her drive, enthusiasm, and curiosity about dermatology. Arnela is proficient and passionate about early skin cancer detection plus diagnosing and healing various dermatological skin conditions. She understands the importance of feeling confident in your own skin and loves to enhance a person's natural look through cosmetic procedures. Arnela and her husband live in Ashburn with their new baby girl, Mia.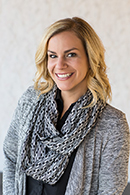 Licensed Master Aesthetician
Shianne is a licensed Master Aesthetician with 14 years of experience in skin care. She has a passion for all things skin care and actively pursues the latest treatments available, including CoolSculpting, chemical peels, and various lasers and facials. Her expertise allows her to work with each patient individually to help them achieve their best results. Before joining our team at Reston Dermatology & Cosmetic Center, Shianne worked as a Master Aesthetician in Louisiana, Alabama, and Florida. In her spare time, she enjoys traveling with her husband and spending quality time with her two rescue dogs.
Licensed Master Aesthetician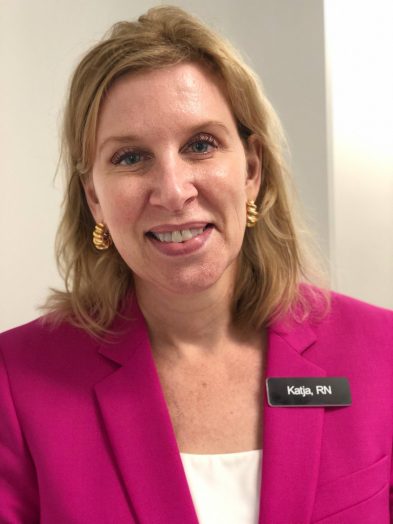 CoolSculpting Team Leader
A Registered Nurse and CoolSculpting Master Clinician. She also has 10 year's experience with CoolSculpting, and has exclusively focused on CoolSculpting for the past 4 years. In addition to her hand-on experience, Katja has attended CoolSculpting University and the CoolSculpting Master Clinician course. She's passionate about it because if you are the right candidate, CoolSculpting really works!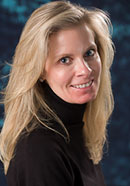 Colleen has spent her entire professional career in customer service/customer care in a variety of industries. Colleen began her career with the world renowned Waldorf Astoria Hotel in New York. She later moved on to the airline industry, where she served as Concierge for United Airlines in New York for several years, before serving as a flight attendant for Atlantic Coast Airlines and Independence Air. Colleen's exemplary work ethic, along with her knowledge, experience and dedication to customer service, has contributed to her great success here at Reston Dermatology & Cosmetic Center. Colleen has traveled extensively with her husband of over 25 years, Bob, raising two stepsons in the process. Bob keeps her busy and happy in her free time.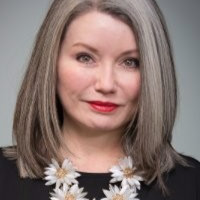 Linda has been managing practices for over 10 years. With a bachelor's degree in health science, Linda always knew her interests were in the medical field, so she is very happy with the medical/cosmetic aspects of Reston Dermatology + Cosmetic Center. She comes to us with backgrounds in corporate communications, marketing, and graphic design, but Linda feels most at home when improving practice processes that result in higher patient satisfaction.
She and her husband are empty-nesters with two accomplished daughters, each married to a fine young man, and a cherished, long awaited granddaughter. She and her husband also care for a senior Yorkshire terrier.