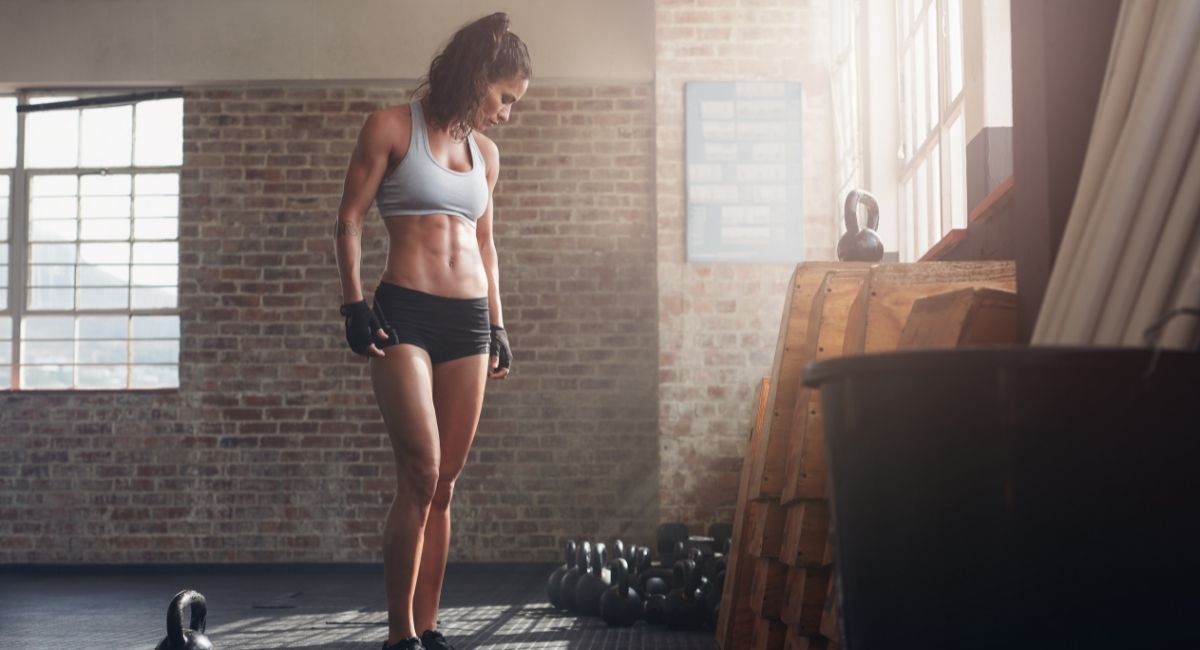 Build Muscle + Burn Fat with Emsculpt NEO
Diet and exercise can only do so much for your physique. Emsculpt NEO, the new revolutionary body shaping treatment uses advanced technology to sculpt and firm the body. The top rated muscle building treatment reduces stubborn fat and induces muscle growth.
Read on to learn more about Emsculpt NEO and how it builds muscle while burning fat.
How Does Emsculpt NEO Build Muscle and Burn Fat
Emsculpt NEO uses advanced Highly Intense Focused Electromagnetic energy to stimulate tissue and induce powerful muscle contractions. The contractions known as supramaximal or super-human contractions are more intense than manual contractions during exercise. One Emsculpt NEO treatment induces 20,000 contractions in just 30-minutes. To adapt to the tension of the contractions, the body builds up the muscle tissue in a process known as hypertrophy.
In addition to HIFEM, Emsculpt NEO uses Radiofrequency (RF) energy. The Radiofrequency delivers thermal energy to the muscle tissues, warming the muscles while heating fat cells. Within minutes, the subcutaneous fat cells begin to die.
Emsculpt NEO Before and After*
Emsculpt NEO builds muscle, burns fat, and completely transforms the body, as seen in the before and after images. As with any body shaping treatment, results will vary.* However, when a trained specialist conducts the treatment, the results are noticeably impressive.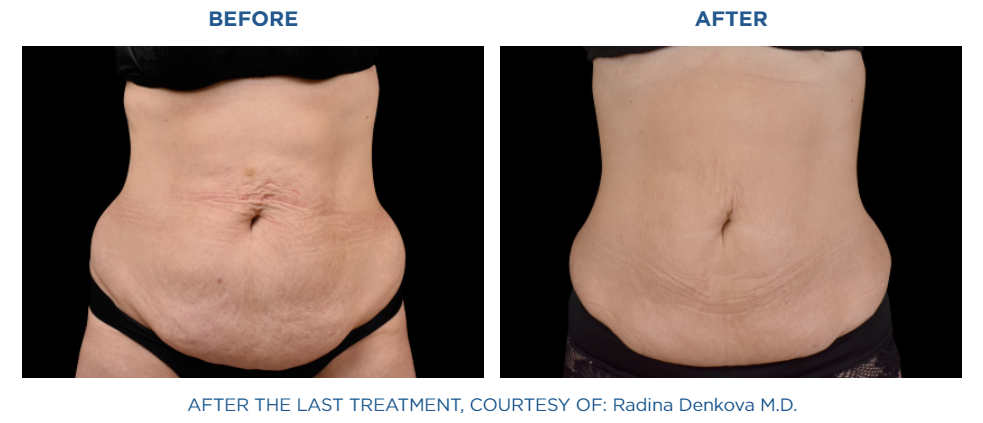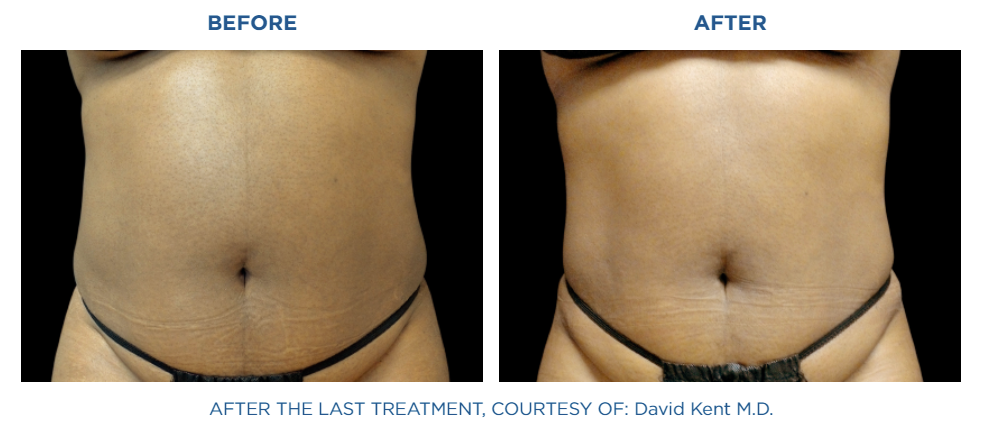 Emsculpt NEO Treatment Areas
Emsculpt NEO is FDA cleared to improve abdominal tone, strengthen the abdominal muscles, and develop a sculpted core. In addition, treatments strengthen, tone, and firm the buttocks, thighs, and calves. Emsculpt NEO can also improve the muscle tone and firmness of the arms.
With Emsculpt NEO, those treated can:
Reduce stubborn belly fat and sculpt washboard ab muscles
Reduce fat below the buttocks known as a banana roll while firming, lifting, and building the glute muscles. Emsculpt NEO provides individuals with a nonsurgical butt lift alternative.
Sculpt and strengthen the arms
Reduce thigh fat while building upper leg muscles and toning or trimming the calves.
Studies Confirm Emsculpt NEO Builds Muscle and Burns Fat
According to clinical studies, "89% of patients were satisfied with the treatment results immediately after the last treatment. After the last treatment, 95% of the individuals treated reported that they would recommend the treatment to a friend." The study goes on to confirm the results are dramatic, with "89% of patients" reporting that their abdominal muscles were significantly improving after the last treatment. The authors of the study concluded it by confirming that they "observed waist size reduction and aesthetic improvements' in people who underwent the Emsculpt NEO treatment.
If you want to build muscle and burn fat with Emsculpt NEO, contact Reston Dermatology + Cosmetic Center. We are a premier provider of the new Emsculpt NEO in Reston, Virginia. Call us at (703)289-0918 to schedule your free consultation and learn more about this body shaping treatment. 
Schedule an Emsculpt NEO Consultation
By submitting this form you agree to be contacted via phone/text/email.
Schedule an Emsculpt Neo Consultation
By submitting this form you agree to be contacted via phone/text/email.